Ayurveda: Simple Home Remedies
Saturday, July 6, 2:00 - 5:00 pm
Jois ENCINITAS,
We are currently holding classes on-line only.
Once appropriate we will continue live classes at:
CMA (Center for Martial Arts)
2122 Encinitas Boulevard, Ste 101 [
Map
] Encinitas, CA 92024 U.S.A.
andrewh@joisyoga.com
,
juliet@joisyoga.com
Workshop fee: $20 Suggested Donation benefits a children's charity in India
About
Our health is challenged on a daily basis.  Multiple factors such as lifestyle, food habits, seasons etc., directly influence health. Ayurveda, being a holistic system of healing, says there is a constant tug-of-war going on between health promoting factors and disease causative elements. Quick and effective remedies can support health and also mitigate diseases, before the diseases take strong holding in the body.
Learn how simple spices and kitchen herbs can help you to correct some common health impairments. In this workshop you will experience hands on demonstration of some easy recipes & formulas.
Please visit Dr Jay's website | Facebook Event
About The Teacher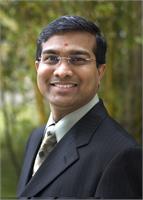 Dr Parla Jayagopal
Dr. Parla S Jayagopal BAMS, MD (Ayurveda), MAOM (C) received his Bachelors degree in Ayurvedic medicine and surgery (BAMS) after completing five and a half years of training from Bangalore University. He also persued three years of education to receive Masters degree in Ayurvedic herbology from Rajiv Gandhi University of Health Sciences. Bangalore.Dr. Jayagopal completed…
read more
We are currently holding classes on-line only.
Once appropriate we will continue live classes at:

CMA (Center for Martial Arts)
2122 Encinitas Boulevard, Ste 101 [Map]
Encinitas, CA 92024 U.S.A.
andrewh@joisyoga.com, juliet@joisyoga.com
Starting Address: