Ashtanga 101: Introductory Course (Jan-Feb 2015)
Jan 13 - Feb 5, 2015
Jois ENCINITAS,
We are currently holding classes on-line only.
Once appropriate we will continue live classes at:
CMA (Center for Martial Arts)
2122 Encinitas Boulevard, Ste 101 [
Map
] Encinitas, CA 92024 U.S.A.
andrewh@joisyoga.com
,
juliet@joisyoga.com
Workshop fee: $99
About
Learn Ashtanga Yoga from the ground up. These courses are perfect for every body. Learn, in depth, the fundamental aspects of this extensive system while being guided through the traditional sequence of postures. This course builds gradually each week, to provide you with a solid foundation for your journey into Ashtanga Yoga. For students new to Jois, the course fee includes a Two Month Unlimited pass to all daily yoga classes.
Includes:
• Unlimited Yoga Classes for 2 Months
• Weekly Intro Classes for your first month, &
• Course eBook
Enrollment is limited, pre-registration recommended
About The Teacher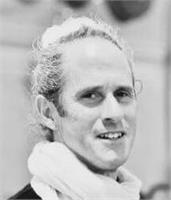 Andrew Hillam
Andrew's dedicated study of Ashtanga Yoga began in 1994 while at Adelaide University pursuing a degree in Music Performance.Since 2001 he has travelled yearly to Mysore, India, to study with Guruji and Sharath at KPJAYI and has been granted Advanced A Certification. He continues to return regularly to study at KPJAYI with Sharath as well…
read more
We are currently holding classes on-line only.
Once appropriate we will continue live classes at:

CMA (Center for Martial Arts)
2122 Encinitas Boulevard, Ste 101 [Map]
Encinitas, CA 92024 U.S.A.
andrewh@joisyoga.com, juliet@joisyoga.com
Starting Address: