Ashtanga Basics Class – Wednesday nights
Wednesday Evenings 6-7pm
Jois ENCINITAS,
We are currently holding classes on-line only.
Once appropriate we will continue live classes at:
CMA (Center for Martial Arts)
2122 Encinitas Boulevard, Ste 101 [
Map
] Encinitas, CA 92024 U.S.A.
andrewh@joisyoga.com
,
juliet@joisyoga.com
About
The Ashtanga Basics Class introduces everything you need to know about the Ashtanga method. This is a perfect class if you are new to Ashtanga (or yoga) or you need to refresh your knowledge of the Ashtanga Yoga technique.
The class meets every Wednesday evening at 6-7pm with Julie Trepkau and is open to all. For full schedule information including all classes at Jois Yoga in Encinitas go here.
About The Teacher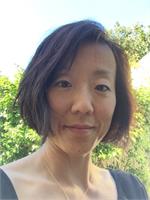 Julie Choi Trepkau
Julie's love of movement began with dance lessons at age 4, and her first encounter with yoga was in 1992 as a student of art history at Columbia University in New York City. After completing an MSc at The London School of Economics and Political Science, she moved to Hong Kong to put her degrees…
read more
We are currently holding classes on-line only.
Once appropriate we will continue live classes at:

CMA (Center for Martial Arts)
2122 Encinitas Boulevard, Ste 101 [Map]
Encinitas, CA 92024 U.S.A.
andrewh@joisyoga.com, juliet@joisyoga.com
Starting Address: