ASHTANGA YOGA RETREAT with ANDREW in GOKARNA, INDIA
OCTOBER 22 TO NOVEMBER 1
Jois SWASWARA ECO RESORT, GOKARNA, INDIA
About
ASHTANGA YOGA RETREAT
with KPJAYI certified instructor ANDREW HILLAM
at SwaSwara luxury eco-resort in Gokarna on the West Coast of India
Check in on October 22 – Check out on November 1 2016
Please email Andrew at andrewh@joisyoga.com to register
A very special place to relax and rejuvenate fully while experiencing the benefits of ayurveda and Ashtanga Yoga, hand in hand. A ten day program of asana, chanting and yoga philosophy classes along with Ayurvedic abhyanga (massage) treatments and consultations.
Held at SwaSwara Eco Resort in the famous pilgrimage town of Gokarna on the West Coast of Karnataka, India. The Resort resides on 26 acres of pristine forest on the edge of the Arabian Sea in the pilgrimage town of Gokarna, on the West Coast of Karnataka, India. The resort is designed in the Kerala style with beautiful self contained villas, each with own private courtyard and upstairs meditation area. Ayurvedic consultation, prakrti (constitutional) evaluation and ayurvedic massage are included as part of the package along with ayuvedic vegetarian meals. The workshop component includes daily morning chanting and Mysore classes and daily philosophy and asana / breathing technique classes in the afternoon. Go to Swaswara.com for more details about the resort.
There will also be the option to take a moon day trip to explore nearby temples. The important festival of Diwali is  celebrated on the moon day (October 30) and is a great opportunity to experience one of India's most important and auspicious festivals.
This Ashtanga Yoga Retreat at SwaSwara includes:
– 10 nights of accommodation in individual Villas, each with private court yard garden, upstairs balcony/ meditation area and private outdoor shower
– 3 Ayurvedic vegetarian meals per day
– Ayurvedic evaluation and Prakriti (constitution) evaluation
– 5 full body Abhyanga massages per guest
– Daily morning Mysore and chanting classes with afternoon philosophy, asana and breathing technique classes
– A half day excursion to the village of Gokarna, one of India's most important pilgrimage sites
– An optional full day moon day excursion
– Airport pick up/drop off (from Dabolim International Airport in Goa–GOI) included in the package
Cost:
single accommodation: 1700 Euros p.p (+ $600US workshop fee)
double accommodation: 2380 Euros for 2 people (1190 Euros each person) (+ $600US  workshop fee per person.)
(Please note the workshop fee acts as deposit and is non-refundable)
To book & for more details, contact Andrew Hillam:
andrewh@joisyoga.com, phone +1(760) 815-1679
About The Teacher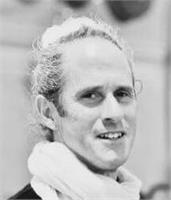 Andrew Hillam
Andrew's dedicated study of Ashtanga Yoga began in 1994 while at Adelaide University pursuing a degree in Music Performance.Since 2001 he has travelled yearly to Mysore, India, to study with Guruji and Sharath at KPJAYI and has been granted Advanced A Certification. He continues to return regularly to study at KPJAYI with Sharath as well…
read more