Ayurvedic secrets to enhancing vitality
Saturday April 16th 2.00-5.00pm
Jois ENCINITAS,
We are currently holding classes on-line only.
Once appropriate we will continue live classes at:
CMA (Center for Martial Arts)
2122 Encinitas Boulevard, Ste 101 [
Map
] Encinitas, CA 92024 U.S.A.
andrewh@joisyoga.com
,
juliet@joisyoga.com
Workshop fee: $25
About
The influence of the body's vitality, known as Ojus, on the mind and consciousness of the individual is a well know fact both in Ayurveda and Yoga. PRANA, the Life force, is best re-enforced in the body when the vital substance (Ojus) is in abundance. Ayurveda enumerates several methods to enhance this vitality which include diet, herbs and daily and seasonal routines leading to increased physical, mental and spiritual wellbeing and joy. Vaidya Jayagopal Parla will acquaint you with the time tested concepts of Ayurveda that increase ojus and will teach you techniques to enhance vitality and improve quality in all areas of your life.
About The Teacher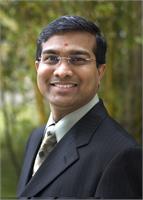 Dr Parla Jayagopal
Dr. Parla S Jayagopal BAMS, MD (Ayurveda), MAOM (C) received his Bachelors degree in Ayurvedic medicine and surgery (BAMS) after completing five and a half years of training from Bangalore University. He also persued three years of education to receive Masters degree in Ayurvedic herbology from Rajiv Gandhi University of Health Sciences. Bangalore.Dr. Jayagopal completed…
read more
We are currently holding classes on-line only.
Once appropriate we will continue live classes at:

CMA (Center for Martial Arts)
2122 Encinitas Boulevard, Ste 101 [Map]
Encinitas, CA 92024 U.S.A.
andrewh@joisyoga.com, juliet@joisyoga.com
Starting Address: