Breathing Technique Workshop
About
In Ashtanga Yoga the breath is considered as one of the most important aspects of practice. The way we breath influences not just the mental and physiological state but correct breathing and bandhas sets up and informs a safe and supportive alignment for every posture. This two hour workshop will address how and why to breath in yoga and what benefits can be expected.
The workshop will include a mixture of simple, āsanas, breathing techniques, philosophy and chanting.
The workshop is limited to 24 people and is free for Jois monthly pass holders but you must register online in order to secure your place. All others $50.
About The Teacher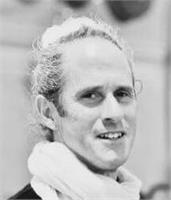 Andrew Hillam
Andrew's dedicated study of Ashtanga Yoga began in 1994 while at Adelaide University pursuing a degree in Music Performance.Since 2001 he has travelled yearly to Mysore, India, to study with Guruji and Sharath at KPJAYI and has been granted Advanced A Certification. He continues to return regularly to study at KPJAYI with Sharath as well…
read more