Chanting the Gita – 2018
Thursday May 3 to Tuesday June 5
Jois ENCINITAS,
We are currently holding classes on-line only.
Once appropriate we will continue live classes at:
CMA (Center for Martial Arts)
2122 Encinitas Boulevard, Ste 101 [
Map
] Encinitas, CA 92024 U.S.A.
andrewh@joisyoga.com
,
juliet@joisyoga.com
Workshop fee: $100
About
Chanting the Bhagavad Gita. A five week course chanting and discussing the philosophy of chapter two of the Bhagavad Gita – an important text which gives great insight into the philosophy of yoga. Each class will include a short pranayama followed by chanting from Chapter 2 of the Bhagavad Gita with opportunity for discussion of the text and related yoga philosophy. The traditional method of call and response will be used as a way to perfect sanskrit pronunciation and facilitate memorisation.
$100 for the 5 week course.
Twice per week on Tuesdays and Thursdays.
Starting Thursday May 3 until Tuesday June 5, 6.30-7.30pm
email andrewh@joisyoga.com if you have questions, click here to register.
About The Teacher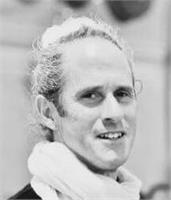 Andrew Hillam
Andrew's dedicated study of Ashtanga Yoga began in 1994 while at Adelaide University pursuing a degree in Music Performance.Since 2001 he has travelled yearly to Mysore, India, to study with Guruji and Sharath at KPJAYI and has been granted Advanced A Certification. He continues to return regularly to study at KPJAYI with Sharath as well…
read more
We are currently holding classes on-line only.
Once appropriate we will continue live classes at:

CMA (Center for Martial Arts)
2122 Encinitas Boulevard, Ste 101 [Map]
Encinitas, CA 92024 U.S.A.
andrewh@joisyoga.com, juliet@joisyoga.com
Starting Address: