Chanting the Gita – free online course
Ongoing through 2021/22
Jois
Workshop fee: $FREE
About
Chanting the Bhagavad Gita. We have finished chanting Chapter One to Five of the Bhagavad Gita and we are currently chanting from Chapter Six, the discussion on 'Ātmasaṃyama yoga' which is a perfect text to study along with the Patañjali Yoga Sūtras –  Throughout the Gita Krishna reveals how to find the answers to many questions within ourselves and how to act in a way that follows dharma and without accumulating further karmaphala. It is said that the Gītā covers all the knowledge from the Upaniṣads – presenting it in a way that easily understood by all.
This course uses the traditional method of call and response as a way to perfect the Sanskrit pronunciation and to facilitate memorization. Students will be encouraged to memorize the verses but this is not compulsory, nor will there be any pressure to do so – it is excellent for the mind and spirit even to attempt it. The basic meanings of the ślokas will be given but the focus will be on recitation. Our intention is to learn all eighteen chapters of the Gita, finishing sometime in 2021/2022
This is a free ongoing course through 2021.
Tuesdays and Thursdays from 6.30pm to ~ 7.15pm

We are begin Chapter Seven on March 25, 2021.  Students may join the classes at any time

This Course will take place on-line using Go To Webinar. Click here to register and you will be taken to the Go To Webinar Registration Page for this course. After registration you will receive an email with details of how to log in at the time of the classes.
About The Teacher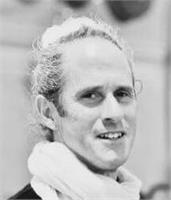 Andrew Hillam
Andrew's dedicated study of Ashtanga Yoga began in 1994 while at Adelaide University pursuing a degree in Music Performance.Since 2001 he has travelled yearly to Mysore, India, to study with Guruji and Sharath at KPJAYI and has been granted Advanced A Certification. He continues to return regularly to study at KPJAYI with Sharath as well…
read more