Conference with Andrew, Aimee & David
March 9, 2014
Jois ENCINITAS,
We are currently holding classes on-line only.
Once appropriate we will continue live classes at:
CMA (Center for Martial Arts)
2122 Encinitas Boulevard, Ste 101 [
Map
] Encinitas, CA 92024 U.S.A.
andrewh@joisyoga.com
,
juliet@joisyoga.com
Workshop fee: $free
About
Come and join us for 'Conference' with David, Aimee and Andrew. We will be meeting after class to answer questions about yoga practice and theory, and to share our collective knowledge and experience of the practice. We'll be serving chai, coffee and a few snacks.
All are welcome.
About The Teachers
Aimee Echo
Aimee Echo began practicing Ashtanga Yoga in 1999 with certified teacher Noah Williams and authorized teacher Kimberly Flynn. She learned traditionally, developing a daily practice Mysore-style, one pose at a time.Aimee made her first trip to Mysore, India in 2007 to study with Sri K. Pattabhi Jois, R. Sharath Jois, and Saraswathi. After several extended trips to study, she received…
read more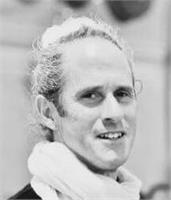 Andrew Hillam
Andrew's dedicated study of Ashtanga Yoga began in 1994 while at Adelaide University pursuing a degree in Music Performance.Since 2001 he has travelled yearly to Mysore, India, to study with Guruji and Sharath at KPJAYI and has been granted Advanced A Certification. He continues to return regularly to study at KPJAYI with Sharath as well…
read more
We are currently holding classes on-line only.
Once appropriate we will continue live classes at:

CMA (Center for Martial Arts)
2122 Encinitas Boulevard, Ste 101 [Map]
Encinitas, CA 92024 U.S.A.
andrewh@joisyoga.com, juliet@joisyoga.com
Starting Address: