Guruji's Birthday Celebration!
Saturday, July 20, 3:00 - 6:00 pm
Jois ENCINITAS,
We are currently holding classes on-line only.
Once appropriate we will continue live classes at:
CMA (Center for Martial Arts)
2122 Encinitas Boulevard, Ste 101 [
Map
] Encinitas, CA 92024 U.S.A.
andrewh@joisyoga.com
,
juliet@joisyoga.com
About
Guruji was born on the full moon day of Āṣāḍha in July of 1915, a day recognized as 'Guru Pūrṇimā' in the yoga tradition. This year we will be celebrating Guruji's birthday on July 20th with food, friends and music. We are blessed to have Julie Southwell, an Ashtanga Yoginī and a student of the famous South Indian violinists, the Mysore Brothers. She will play a short solo violin performance with South Indian influenced improvisation as an offering to Guruji. Aimee Echo will be spinning some tunes on the iPod. There will be food and a very special birthday cake in honor of the Guru. Please join us for this extra special event.
Guruji's birthday occurs on the full moon day (tithi), July 22, 2013.
You may read Guruji's full bio here »
About The Teachers
Aimee Echo
Aimee Echo began practicing Ashtanga Yoga in 1999 with certified teacher Noah Williams and authorized teacher Kimberly Flynn. She learned traditionally, developing a daily practice Mysore-style, one pose at a time.Aimee made her first trip to Mysore, India in 2007 to study with Sri K. Pattabhi Jois, R. Sharath Jois, and Saraswathi. After several extended trips to study, she received…
read more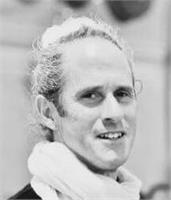 Andrew Hillam
Andrew's dedicated study of Ashtanga Yoga began in 1994 while at Adelaide University pursuing a degree in Music Performance.Since 2001 he has travelled yearly to Mysore, India, to study with Guruji and Sharath at KPJAYI and has been granted Advanced A Certification. He continues to return regularly to study at KPJAYI with Sharath as well…
read more
We are currently holding classes on-line only.
Once appropriate we will continue live classes at:

CMA (Center for Martial Arts)
2122 Encinitas Boulevard, Ste 101 [Map]
Encinitas, CA 92024 U.S.A.
andrewh@joisyoga.com, juliet@joisyoga.com
Starting Address: