Intro to Ashtanga – Four Week Course starting Saturday February 8th, 2020
About
Learn Ashtanga Yoga from the ground up. Learn the fundamental aspects of this extensive system while being guided through the traditional sequence of postures. The course builds gradually each week, to provide you with a solid foundation for your journey into Ashtanga Yoga. For those new to Jois, the course fee includes a two month Unlimited pass to all other classes.
$155 or $145 when signing up online – Includes:
• Unlimited yoga classes for 2 months (for new students)
•This class meets four times in February on Saturday mornings from 10.00-11.30am. 2/8, 2/15, 2/22, 2/29
Enrolment is limited, please Pre-register here.
Courses fee includes includes access to all other classes for one month from the start date.
Click here to register. For more info email juliet@joisyoga.com or andrewh@joisyoga.com.
About The Teacher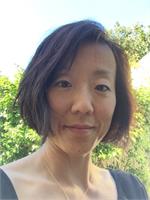 Julie Choi Trepkau
Julie's love of movement began with dance lessons at age 4, and her first encounter with yoga was in 1992 as a student of art history at Columbia University in New York City. After completing an MSc at The London School of Economics and Political Science, she moved to Hong Kong to put her degrees…
read more