Jois Encinitas Studio talk: Ashtanga Yoga as an upaya leading to transformation
September 25 2016, 10am - 11.30am
Jois ENCINITAS,
We are currently holding classes on-line only.
Once appropriate we will continue live classes at:
CMA (Center for Martial Arts)
2122 Encinitas Boulevard, Ste 101 [
Map
] Encinitas, CA 92024 U.S.A.
andrewh@joisyoga.com
,
juliet@joisyoga.com
About
Drawing inspiration from Pattabhi Jois' Yoga Māla Andrew will discuss the elements of the Ashtanga yoga practice that can bring about transformation and how to approach the practice in a way that takes us beyond the physical.
Jois monthly pass holders free.
All others $25.
Contact Andrew andrewh@joisyoga.com for more details.
About The Teacher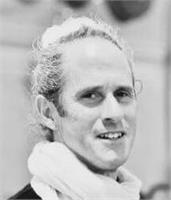 Andrew Hillam
Andrew's dedicated study of Ashtanga Yoga began in 1994 while at Adelaide University pursuing a degree in Music Performance.Since 2001 he has travelled yearly to Mysore, India, to study with Guruji and Sharath at KPJAYI and has been granted Advanced A Certification. He continues to return regularly to study at KPJAYI with Sharath as well…
read more
We are currently holding classes on-line only.
Once appropriate we will continue live classes at:

CMA (Center for Martial Arts)
2122 Encinitas Boulevard, Ste 101 [Map]
Encinitas, CA 92024 U.S.A.
andrewh@joisyoga.com, juliet@joisyoga.com
Starting Address: