Monthly Satsanga (conference) at Jois
once per month
Jois ENCINITAS,
We are currently holding classes on-line only.
Once appropriate we will continue live classes at:
CMA (Center for Martial Arts)
2122 Encinitas Boulevard, Ste 101 [
Map
] Encinitas, CA 92024 U.S.A.
andrewh@joisyoga.com
,
juliet@joisyoga.com
Workshop fee: $Free
About
The monthly conference at Jois Encinitas is a coming together as a community of students focused on the path of yoga. Satsanga means a coming together to discuss the 'good.'  Each satsanga will be a discussion related to the philosophy and practical application of Ashtanga yoga in daily life as well as an opportunity to ask questions related to Ashtanga yoga and it's practice.
The Jois Satsanga is open to regular students of Jois Yoga Encinitas as well as students who attend the preceding Sunday morning Mysore classes.
Held once per month after Sunday Mysore Class at 10.15 – check online schedule for details
This is a free event – chai included!
About The Teacher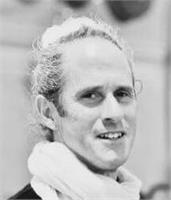 Andrew Hillam
Andrew's dedicated study of Ashtanga Yoga began in 1994 while at Adelaide University pursuing a degree in Music Performance.Since 2001 he has travelled yearly to Mysore, India, to study with Guruji and Sharath at KPJAYI and has been granted Advanced A Certification. He continues to return regularly to study at KPJAYI with Sharath as well…
read more
We are currently holding classes on-line only.
Once appropriate we will continue live classes at:

CMA (Center for Martial Arts)
2122 Encinitas Boulevard, Ste 101 [Map]
Encinitas, CA 92024 U.S.A.
andrewh@joisyoga.com, juliet@joisyoga.com
Starting Address: