New Classes Added with Saraswathi – April 2013
About
We are excited to announce that due to an overwhelming number of registrations we are adding additional classes to our schedule. Be sure to register soon as these new sessions with Saraswathi are already filling up.
Saraswathi, daughter of yoga master K. Pattabhi Jois, first began assisting her father at his Lakshmipuram yoga shala in 1971. Eventually settling in the Gokulam neighborhood of Mysore, she was a constant presence at her father's institute and now teaches an ever-growing number of students at her own shala.
Don't miss out on this opportunity to study with Saraswathi, a living yoga legend.
Please click on the registration links below to view full details.
Greenwich Accommodations:
The Hyatt Regency
1800 East Putnam Ave, Old Greenwich, CT 06870
(203) 637 – 1234
• 10 rooms reserved each day from April 1 – 13 at a rate of $162 per night.
• Click here for more places in Greenwich
About The Teacher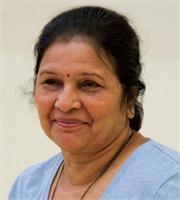 Saraswathi Jois
Saraswathi, daughter of Sri K Pattabhi Jois (Guruji) and mother of Sharath Jois, Saraswathi was born in 1941. She practiced yoga steadily under the guidance of her father from the age of 10 in 1951, until taking on family responsibilities in 1963. She was the first female ever to be granted admission to the Sanskrit…
read more