Operation Shanti Benefit
Sunday September 22 @ 9am
Jois ENCINITAS,
We are currently holding classes on-line only.
Once appropriate we will continue live classes at:
CMA (Center for Martial Arts)
2122 Encinitas Boulevard, Ste 101 [
Map
] Encinitas, CA 92024 U.S.A.
andrewh@joisyoga.com
,
juliet@joisyoga.com
Workshop fee: $30 min donation
About
Operation Shanti Benefit at Jois Encinitas –
Sunday September 22 at 9am
9.00am : Led Primary Series with Andrew
10.30pm – Chai / South Indian Coffee and snacks.
Please join us for this yearly special event at Jois Yoga Encinitas to support local Mysore, India charity, Operation Shanti. A local grass roots charity in Mysore, doing amazing work with kids and women who live on the street.
100% of donations will go to Operation Shanti.
Please sign up now or email andrewh@joisyoga.com to register – Only thirty places will be available so register soon!
Since 2005 Operation Shanti has provided basic services to destitute children and mothers and their families living on the streets or in the slums of Mysore in India.
Please go to https://operation-shanti.org for more details about their operation and mission.
A little about their history: https://operation-shanti.org/our-history
Meet the kids they support: https://operation-shanti.org/our-kids
Suggested minimum donation of $30 – cash or check only (made out to Operation Shanti – a US 501(c)(3) nonprofit)
About The Teacher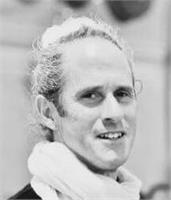 Andrew Hillam
Andrew's dedicated study of Ashtanga Yoga began in 1994 while at Adelaide University pursuing a degree in Music Performance.Since 2001 he has travelled yearly to Mysore, India, to study with Guruji and Sharath at KPJAYI and has been granted Advanced A Certification. He continues to return regularly to study at KPJAYI with Sharath as well…
read more
We are currently holding classes on-line only.
Once appropriate we will continue live classes at:

CMA (Center for Martial Arts)
2122 Encinitas Boulevard, Ste 101 [Map]
Encinitas, CA 92024 U.S.A.
andrewh@joisyoga.com, juliet@joisyoga.com
Starting Address: