Operation Shanti Benefit
About
Jois us in support of local Mysore, India charity organization Operation Shanti for a Led Primary class followed by vega gluten free sweets provided by Jessica Park (jesspark04@icloud.com) from Sweets 101 and South Indian coffee / chai from Śrī Āṇḍavan Tifins.
We're hoping that we can fill the studio in support of this great organization. Please sign up now by emailing Andrew at andrewh@joisyoga.com or sign up on-line to reserve your spot. A suggested donation of $25 to $40 either cash or check made out to 'Operation Shanti'.
100% of donations will go to Operation Shanti.
SUPPORT OPERATION SHANTI!
If you can't make both come for either the Led Primary or for the sweets and chai and support Operation Shanti (read about them here or make an online donation – operation-shanti.org). 

Look forward to seeing you on Sunday the 5th November at 9.00am!
About The Teacher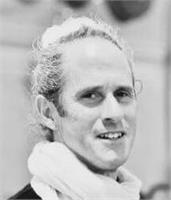 Andrew Hillam
Andrew's dedicated study of Ashtanga Yoga began in 1994 while at Adelaide University pursuing a degree in Music Performance.Since 2001 he has travelled yearly to Mysore, India, to study with Guruji and Sharath at KPJAYI and has been granted Advanced A Certification. He continues to return regularly to study at KPJAYI with Sharath as well…
read more