Patanjali's Yoga Sūtras : Bringing Yourself to the Purest State of Yoga
April 27-29
Jois ENCINITAS, 613 Westlake Street [
Map
] Encinitas, CA 92024 U.S.A. andrewh@joisyoga.com, juliet@joisyoga.com
Workshop fee: $195
About
Do you ever find yourself trapped in the emotional space controlled by your mind? Unable to break free from the misperception cloaking your authentic knowing?Discover the power of yoga & break free from the illusions plaguing your mind.Friday, April 27 – Sunday, April 29

Join us for a weekend event that will strengthen all of your yoga skills & bring you closer to yoga's ultimate state.

Patañjali's Yogasūtrā unravel the complexities of human beings through relatable text. This concise presentation of bringing yoga, meditation & spirituality into your daily life has guided the practice of yoga students for generations.

Empower your personal tools of yoga to…
See when obstacles begin clouding your perception
Determine the difference between your positive practices & your more negative ones
Ignite your entire system into a state of unity, working together and outside of your controlling mind
Nourish your present space with deep contentment & joy
This is an exploration of the final sutras within Patañjali's Yogasūtra which will bring you into a state of self-awareness & trust enabling an opportunity to find your true self.
Chase Bossart presents Patañjali's Yogasūtra in a clear manner that resonates with anyone, at any level. We invite you to explore this transformational blueprint for viewing your life's habits, restraints & unlimited potential.
Friday, April 27: 6pm – 8pm
Saturday, April 28: 12am – 6pm
Sunday, April 29: 12pm – 6pm
"When your internal space has been conquered, you can go anywhere"
~Chase Bossart
During his time as a philosophy major at Colgate University, Chase had a study abroad opportunity that led him to Mr. TKV Desikachar. This opportunity 'wowed' Chase with a new perspective of life & experience churning within. Chase has studied yoga philosophy in great depth as a personal student of Mr. TKV Desikachar for over 20 yrs. His translations of Patañjali's YogaSūtra rely heavily on personal notes during his study with Mr. TKV Desikachar. His rather candid & open communication of Patañjali's YogaSūtra allows you to easily relate this lessons to your every day life.
Whether an experienced practitioner or new to yoga, all levels of experience are welcome.
Only $195 for the entire weekend.
Can't attend the whole weekend? Each session can be individually purchased as well.
Friday evening: $30, Saturday & Sunday (all day): $115 each day.
About The Teacher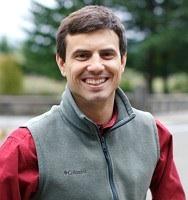 Chase Bossart
Chase Bossart is a long time student of Mr. TKV Desikachar and is a Krishnamacharya Healing and Yoga Foundation certified Yoga Teacher Trainer. A long time meditator, Chase has a clear, down-to-earth communication style and strong theoretical understanding. He is the Director of Therapy & Education at the non-profit Healing Yoga Foundation in San Francisco.
read more