Sanskrit Chanting Workshop
Sunday February 9th 10.30-12.00 Midday
Jois ENCINITAS,
We are currently holding classes on-line only.
Once appropriate we will continue live classes at:
CMA (Center for Martial Arts)
2122 Encinitas Boulevard, Ste 101 [
Map
] Encinitas, CA 92024 U.S.A.
andrewh@joisyoga.com
,
juliet@joisyoga.com
Workshop fee: $Free
About
A 90 minute workshop teaching the basics of Sanskrit pronunciation. Andrew will also be teaching simple techniques for overcoming difficulties in pronunciation, as well as teaching how to read transliterated Devanagari (Sanskrit written in Roman form with accents such as ā, ī, ū, ṇ ṃ, ṭ ś, ṣ etc). We will use some simple examples of Sanskrit verses including the opening Ashtanga Yoga Mantra. This is a free event for anyone interested in chanting in Sanskrit.
When: Sunday February 9th from 10.30am – 12.00 Midday
Sign up here
About The Teacher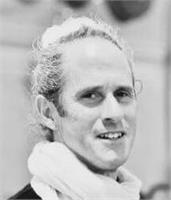 Andrew Hillam
Andrew's dedicated study of Ashtanga Yoga began in 1994 while at Adelaide University pursuing a degree in Music Performance.Since 2001 he has travelled yearly to Mysore, India, to study with Guruji and Sharath at KPJAYI and has been granted Advanced A Certification. He continues to return regularly to study at KPJAYI with Sharath as well…
read more
We are currently holding classes on-line only.
Once appropriate we will continue live classes at:

CMA (Center for Martial Arts)
2122 Encinitas Boulevard, Ste 101 [Map]
Encinitas, CA 92024 U.S.A.
andrewh@joisyoga.com, juliet@joisyoga.com
Starting Address: