Self-Mastery for the Heart & Mind
June 18 2014
Jois ENCINITAS,
We are currently holding classes on-line only.
Once appropriate we will continue live classes at:
CMA (Center for Martial Arts)
2122 Encinitas Boulevard, Ste 101 [
Map
] Encinitas, CA 92024 U.S.A.
andrewh@joisyoga.com
,
juliet@joisyoga.com
Workshop fee: $free
About
Dr. Brian Alman presents his amazing techniques for self-mastery in the areas of weight loss, pain control, better sleep, stress management, and self-healing. Self-mastery is simple, fun, and effective, and will get you un-stuck from old, unwanted beliefs about yourself—self-critical feelings and self-doubting thoughts that have held you back for years. Breath awareness, creative visualization, relaxation, and stress-reduction techniques take only moments to learn and will last a lifetime. 
All participants of Yoga for the Heart & the Mind will receive a complimentary copy of Brian's book—The Voice—a book that's for grown-up sized kids!
About The Teacher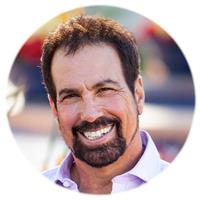 Brian Alman
For more than 35 years Dr. Brian Alman has been one of the world's leading authorities in the field of mind-body health and wellness. He has written nine books, he gives workshops around the world, and he has worked with many celebrities and professional athletes. Known as the "Wellness Doctor," Brian has appeared on CNN,…
read more
We are currently holding classes on-line only.
Once appropriate we will continue live classes at:

CMA (Center for Martial Arts)
2122 Encinitas Boulevard, Ste 101 [Map]
Encinitas, CA 92024 U.S.A.
andrewh@joisyoga.com, juliet@joisyoga.com
Starting Address: