Sharath & Saraswathi April 2013
April 19th-30th
Jois ENCINITAS,
We are currently holding classes on-line only.
Once appropriate we will continue live classes at:
CMA (Center for Martial Arts)
2122 Encinitas Boulevard, Ste 101 [
Map
] Encinitas, CA 92024 U.S.A.
andrewh@joisyoga.com
,
juliet@joisyoga.com
Workshop fee: $240
April 13
Jois NYC
Workshop fee: $200
About
We are excited and honored to announce that in addition to Led Primary & Intermediate Series, Sharath will also be teaching a very special class introducing the practice of Pranayama. Please click on the registration links below to view full details.
Greenwich Accommodations:
The Hyatt Regency
1800 East Putnam Ave, Old Greenwich, CT 06870
(203) 637 – 1234
• 10 rooms reserved each day from April 1 – 13 at a rate of $162 per night.
• Click here for more places in Greenwich
Encinitas Accommodations:
Days Inn Encinitas
133 Encinitas Blvd, Encinitas, CA 92024
(760) 944-0260
• Request rate for "Jois Yoga" & receive 15% off.
• Click here for more places in Encinitas
About The Teachers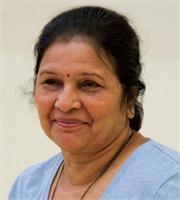 Saraswathi Jois
Saraswathi, daughter of Sri K Pattabhi Jois (Guruji) and mother of Sharath Jois, Saraswathi was born in 1941. She practiced yoga steadily under the guidance of her father from the age of 10 in 1951, until taking on family responsibilities in 1963. She was the first female ever to be granted admission to the Sanskrit…
read more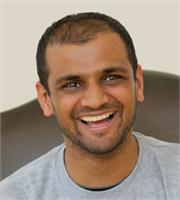 Sharath Jois
Sharath was born in 1971 to a family synonymous with Ashtanga Yoga. His mother, Saraswathi, was taught the practice by her father, Sri K. Pattabhi Jois (Guruji). Sharath's grandfather would also be his guru. Sharath began to learn yoga postures at the age of seven and at nineteen took up a dedicated yoga practice with…
read more
We are currently holding classes on-line only.
Once appropriate we will continue live classes at:

CMA (Center for Martial Arts)
2122 Encinitas Boulevard, Ste 101 [Map]
Encinitas, CA 92024 U.S.A.
andrewh@joisyoga.com, juliet@joisyoga.com
Starting Address: