Six week Intro to Ashtanga Course
March 1 to April 8
Jois ENCINITAS, 613 Westlake Street [
Map
] Encinitas, CA 92024 U.S.A. andrewh@joisyoga.com
Workshop fee: $150.00
About
This is in introductory course to the foundational aspects of Ashtanga Yoga. Students new to Ashtanga Yoga will be equipped with the essential aspects of Ashtanga that are necessary to begin a lifelong yoga practice. Core aspects include:
This course meets twice a week for six weeks on Wednesdays 7:30-8:30 and Saturdays 11:45-12:45. Starting from Week 3, all classes will begin with a review of topics covered in previous class, and then proceed Mysore style. At Week 3, you will also have access to all the Mysore classes on the schedule, allowing you additional learning time to establish your practice.
This six-week course covers the essential elements of Ashtanga Yoga with led, workshop-style classes as well as with Mysore classes, giving you detailed instruction in the Mysore style environment. This course will equip you with the foundation you need to join Jois Yoga's Mysore program.
The first two sessions will introduce the essential elements of Ashtanga Yoga explained in simple terms. Each of these four sessions also includes a 45 minute guided on-the-mat-practice, introducing yoga postures that are the foundation for Ashtanga yoga. Subsequent classes will build on what you have learned, include detailed instruction of all elements of the Ashtanga practice as well as new materials, and transition you to the traditional format of a Mysore style practice.
The course will be taught by Julie Choi Trepkau,  authorized to teach Ashtanga by KPJAYI in Mysore, India.
About The Teacher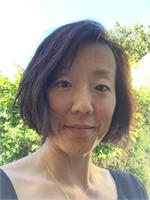 Julie Choi Trepkau
Julie's love of movement began with dance lessons at age 4, and her first encounter with yoga was in 1992 as a student of art history at Columbia University in New York City. After completing an MSc at The London School of Economics and Political Science, she moved to Hong Kong to put her degrees…
read more