Students New to Ashtanga
Ongoing
Jois ENCINITAS,
We are currently holding classes on-line only.
Once appropriate we will continue live classes at:
CMA (Center for Martial Arts)
2122 Encinitas Boulevard, Ste 101 [
Map
] Encinitas, CA 92024 U.S.A.
andrewh@joisyoga.com
,
juliet@joisyoga.com
About
Beginners Ashtanga  at Jois Yoga:
At Jois Encinitas we love to teach the Ashtanga yoga method to beginners. We believe that this is a practice  for everyone, of all abilities and all stages of life, and have experienced it's great benefits first hand, as well as in our students. Through Mysore style Ashtanga we encourage you to develop a practice that will support all aspects of your life – a practice that fits with your ability, needs and schedule.
Intro to Ashtanga Courses for beginners as well as for students new to the Ashtanga method are being held continually at Jois Encinitas. Course Information is here.
For more information about the Mysore style at Jois Encinitas go here.
About The Teachers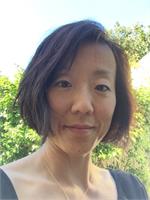 Julie Choi Trepkau
Julie's love of movement began with dance lessons at age 4, and her first encounter with yoga was in 1992 as a student of art history at Columbia University in New York City. After completing an MSc at The London School of Economics and Political Science, she moved to Hong Kong to put her degrees…
read more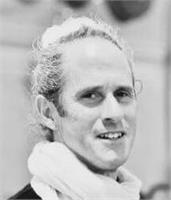 Andrew Hillam
Andrew's dedicated study of Ashtanga Yoga began in 1994 while at Adelaide University pursuing a degree in Music Performance.Since 2001 he has travelled yearly to Mysore, India, to study with Guruji and Sharath at KPJAYI and has been granted Advanced A Certification. He continues to return regularly to study at KPJAYI with Sharath as well…
read more
We are currently holding classes on-line only.
Once appropriate we will continue live classes at:

CMA (Center for Martial Arts)
2122 Encinitas Boulevard, Ste 101 [Map]
Encinitas, CA 92024 U.S.A.
andrewh@joisyoga.com, juliet@joisyoga.com
Starting Address: