Sun Salutations with ARUNAPRAŚNA Chanting at the Shree Bhakta Anjaneya Temple, Miramar
8.00am Saturday, February 1st, 2020
Jois SHRI BHAKTHA ANJANEYA TEMPLE (HANUMAN CULTURAL CENTER), SAN DIEGO
Workshop fee: $Free
About
Please join us for this very special event at the Shri Bhakta Anjaneya Temple in Miramar.
We will perform multiple repetitions of Sūrya Namaskāra A led by Andrew Hillam and students of Jois Yoga along with David Miliotis and students of Ashtanga Yoga Orange County. The Sūryanamaskāra will be accompanied by chanting of the Aruṇapraśna Upanishad by Pandit Shri Kanthashastri and members of the Veda Geetha Foundation of San Diego.
The Aruṇpraśna Upaniṣad is a foundational text that forms the basis of the practice of Sūryanamaskāra and of Aṣṭāṅga Yoga in general. This Upaniṣad is a text explaining many of the natural cycles of nature and recognises our unity with the divinity inherent in all of nature. It contains 133 verses of 10 phrases each and if one vinyāsa of Sūrya Namaskāra A is performed with each phrase, then one Sūrya Namaskāra will flow precisely with each ten phrase verse.
When: Saturday, Feb 1st at 8.00 am
Please note the location:
Shri Bhaktha Anjaneya Temple (and Hanuman Cultural Center)
9265 Activity Rd, Suite #110, San Diego, 92126
About The Teachers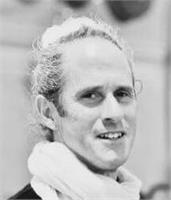 Andrew Hillam
Andrew's dedicated study of Ashtanga Yoga began in 1994 while at Adelaide University pursuing a degree in Music Performance.Since 2001 he has travelled yearly to Mysore, India, to study with Guruji and Sharath at KPJAYI and has been granted Advanced A Certification. He continues to return regularly to study at KPJAYI with Sharath as well…
read more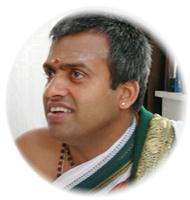 Professor Shastri
Professor Shastri is Sanskrit scholar from South India with extensive experience both here in the USA as well as in India. He offers services both privately and publicly with charm and depth. As a living resource for Sanskrit, we are fortunate to have him residing here in the San Diego area with his wife & two…
read more