Understanding the Panchangam – the Jyotish Astrological Calendar
March 18 2018
Jois ENCINITAS,
We are currently holding classes on-line only.
Once appropriate we will continue live classes at:
CMA (Center for Martial Arts)
2122 Encinitas Boulevard, Ste 101 [
Map
] Encinitas, CA 92024 U.S.A.
andrewh@joisyoga.com
,
juliet@joisyoga.com
Workshop fee: $20
About
Join Jesse Gordon as he walks you through the Jyotish Panchangam, the Astrological calendar of Indian Astrology (Jyotish). There are many important elements that are taken into account on a daily basis in Jyotish.  These include the day of the week (dina), moon phase (tithi) and star (nakshatra) to name a few.  It is always the goal of Jyotish to  allow us to live in greater harmony with the forces of nature and even a basic understanding of the panchangam can help with this on a daly basis. Jesse will give an overview of all the major elements and explain the importance and overall significance of the panchangam in Indian Astrology.
About The Teacher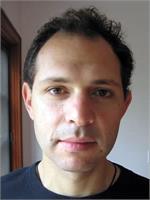 Jesse Gordon
Jesse Gordon discovered Jyotish by way of Ashtanga Yoga. He had his first reading in Mysore in 2001 and began studying right away, eventually finding his teacher Pandit Sanjay Rath, who comes from a lineage of astrologers in Orissa, India. Jesse lives in Los Angeles where he also works as a filmmaker, a pursuit he…
read more
We are currently holding classes on-line only.
Once appropriate we will continue live classes at:

CMA (Center for Martial Arts)
2122 Encinitas Boulevard, Ste 101 [Map]
Encinitas, CA 92024 U.S.A.
andrewh@joisyoga.com, juliet@joisyoga.com
Starting Address: