Yoga Sutras Chanting
Ongoing classes
Jois ONLINE
Workshop fee: $Free but donations appreciated
About
Learn to chant the Yoga Sutras!
For many this will be a review and an opportunity to deepen their understanding of the Sūtras as well as fixing them more firmly in the memory. For others it will be their first time. Either way the Yoga Sūtras are an integral part of our Yoga practice and brings more depth and understanding to why we practice as well as a guide for how to practice.
We will begin slowly, using the first ten days to learn the method and simple rules for chanting in Sanskrit while covering just a few of the Sūtras. We will continue from there learning to chant four or five new sutras weekly until we have gone through all four chapters (a total of 196 Sutras) continually reviewing previous sūtras as we progress.
This class is held using the gotowebinar platform – please follow the registration link and sign up with gotowebinar. After signing up you will receive a confirmation email with log in details.
Ongoing Class

Monday to Friday at 5.55 – 6.25am
Moon-days and weekends – no class
Donations toward the class can be made via the Jois Yoga Mind Body site or by contacting Andrewh@joisyoga.com

About The Teacher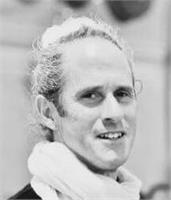 Andrew Hillam
Andrew's dedicated study of Ashtanga Yoga began in 1994 while at Adelaide University pursuing a degree in Music Performance.Since 2001 he has travelled yearly to Mysore, India, to study with Guruji and Sharath at KPJAYI and has been granted Advanced A Certification. He continues to return regularly to study at KPJAYI with Sharath as well…
read more