Yoga Sūtras: Meditation, Sūtras 1.40 – 1.51 & 3.01 – 3.04
About
"It is very important to understand yoga philosophy; without philosophy, practice is not good, and yoga practice is the starting place for yoga philosophy. Mixing both is actually the best." – Sri K. Pattabhi Jois, Yoga International, 1995
The true power of yoga lies not in the strength & vitality it gives the physical body, but rather in the profoundly positive ways it changes our human system by refining the mind, clearing negative emotions, creating positive habits & behaviors, improving our relationships, and bringing forth profound spiritual experiences. No Previous Experience Necessary.
Patañjali's Yoga Sūtra, composed over 1700 years ago in India, is a foundational text in the study and practice of yoga, meditation and spiritual practice. It's concise presentation of how to bring yoga off the mat and into daily life is considered an "owner's manual" for life & the practice of yoga in it. This series of workshops examining Patañjali's Yoga Sūtra sūtra-by-sūtra & word-by-word, emphasizes how to apply it's messages in our daily lives. Along the way, we will cover foundational concepts of Yoga as a topic, as a practice, and as a teaching to be embodied each moment of each day.
Each session includes presentation & discussion as well as instruction in the chanting of the Yoga Sūtra. The content of each workshop is independent, workshops may be taken separately and need not be in order. All Levels Welcome.
Chase Bossart has been a private student of yoga master, Mr TKV Desikachar since 1991. An experienced practitioner with Desikachar's blessings, Chase has a clear, down-to-earth communication style that makes the complexities of the Yoga Sūtras accessible and easy to understand. Humorously, he emphasizes the practical application of yoga to provide us with a clear understanding of how to effectively apply this wisdom in our daily everyday life.
Cost: $225 [$195 by Sept 22nd]
Friday: $38; Saturday or Sunday: $115
About The Teacher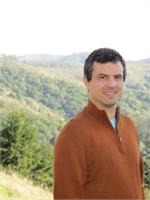 Chase Bossart
Chase Bossart is a long time student of Mr. TKV Desikachar and is a Krishnamacharya Healing and Yoga Foundation certified Yoga Teacher Trainer. A long time meditator, Chase has a clear, down-to-earth communication style and strong theoretical understanding. Currently, Chase is the Director of Yoga Well Institute in San Francisco.
read more