Yoga Sutras of Patanjali with Chase Bossart
January 11-13
Jois ENCINITAS,
We are currently holding classes on-line only.
Once appropriate we will continue live classes at:
CMA (Center for Martial Arts)
2122 Encinitas Boulevard, Ste 101 [
Map
] Encinitas, CA 92024 U.S.A.
andrewh@joisyoga.com
,
juliet@joisyoga.com
Workshop fee: $225.00
About
"It is very important to understand yoga philosophy; without philosophy, practice is not good, and yoga practice is the starting place for yoga philosophy. Mixing both is actually the best." – Sri K. Pattabhi Jois, Yoga International, 1995
This is the second of 3 workshops examining Chapter One (Samādhi Pāda) in depth, sūtra by sūtra, word by word, emphasizing its practical application in our daily lives. All levels welcome, no prerequisite necessary.
Early registration discount ends Jan 1, 2013 (Tue)…
Please email David if you have any questions: encinitas@joisyoga.com
About The Teacher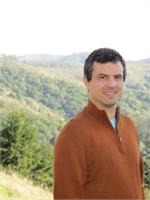 Chase Bossart
Chase Bossart is a long time student of Mr. TKV Desikachar and is a Krishnamacharya Healing and Yoga Foundation certified Yoga Teacher Trainer. A long time meditator, Chase has a clear, down-to-earth communication style and strong theoretical understanding. Currently, Chase is the Director of Yoga Well Institute in San Francisco.
read more
We are currently holding classes on-line only.
Once appropriate we will continue live classes at:

CMA (Center for Martial Arts)
2122 Encinitas Boulevard, Ste 101 [Map]
Encinitas, CA 92024 U.S.A.
andrewh@joisyoga.com, juliet@joisyoga.com
Starting Address: