Yoga Sūtra's Path to Clarity
About
The real experience of yoga is practiced through your mind, breath & body. It is not accomplished on a mat or in a difficult posture, but through the way you live. The true meaning of yoga is practiced, moment by moment, as you move about the world every day. It is displayed through your personal interactions with everyone you meet, in every situation.
No Previous Attendance or Experience Necessary.
Patañjali's Yoga Sūtra, unravels the complexities of human beings through relatable text. This concise presentation of bringing yoga, meditation & spirituality into your daily life has guided the practice of yoga students for generations.
Chase Bossart has been a private student of yoga master, Mr TKV Desikachar since 1991. An experienced practitioner with Desikachar's blessings, Chase has a clear, down-to-earth communication style that makes the complexities of the Yoga Sūtras accessible and easy to understand. Humorously, he emphasizes the practical application of yoga to provide us with a clear understanding of how to effectively apply this wisdom in our daily everyday life.
Cost: $195
Friday: $30; Saturday or Sunday: $115
About The Teacher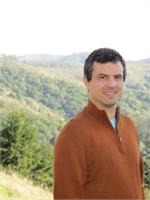 Chase Bossart
Chase Bossart is a long time student of Mr. TKV Desikachar and is a Krishnamacharya Healing and Yoga Foundation certified Yoga Teacher Trainer. A long time meditator, Chase has a clear, down-to-earth communication style and strong theoretical understanding. Currently, Chase is the Director of Yoga Well Institute in San Francisco.
read more