Yoga Sūtras: The Meaning of Enlightenment
Sept 11 - 13, 2015
Jois ENCINITAS,
We are currently holding classes on-line only.
Once appropriate we will continue live classes at:
CMA (Center for Martial Arts)
2122 Encinitas Boulevard, Ste 101 [
Map
] Encinitas, CA 92024 U.S.A.
andrewh@joisyoga.com
,
juliet@joisyoga.com
Workshop fee: $$30 - $195
About
Friday, September 11, 6.30 to 8.30pm:
The Meaning of Enlightenment: During this workshop, Chase Bossart will present the yogic view of enlightenment and will help you discover how it applies to your way of life.
Saturday, September 12, 11am to 6pm & Sunday, September 13, 12 mid-day to 6pm:
Yoga Sutras 3.16-3.30
Patañjali explains the somewhat mysterious and interesting results of total concentration on one object (through meditation or habit). Through discussion, Chase will help you understand the meaning of these sutras so you can apply the ancient concepts to your life, today.
No Previous Attendance or Experience Necessary.
Patañjali's Yoga Sūtra, composed over 1,700 years ago in India, is a foundational text in the study and practice of yoga. The text is a concise presentation of how to bring yoga off the mat and in to daily life. It's considered an "owner's manual" for life and how to practice yoga within it. Throughout this series of workshops, we will clarify the foundational concepts of Yoga as a practice and a teaching. We will also learn how to embody Yoga moment to moment.
Chase Bossart brings humor, warmth, and compassion to all his teachings. Chase's strength is making the some-what-lofty teachings of Yoga easy to understand. It's his mission to teach Yoga in a clear and organized way, so you can apply it to your daily life. He values sustainable transformation, experiential understanding and relationship, and holds these as the foundation for his teaching. Chase, M.A., E-RYT 500, is specialized in the therapeutic application of Yoga in the tradition of Sri T. Krishnamacharya and Mr. TKV Desikachar. He studied as a private student of Mr. TKV Desikachar for 20+ years and instructed at the Krishnamacharya Yoga Mandiram in Chennai, India.
Cost: $195
Friday: $30; Saturday or Sunday: $115
About The Teacher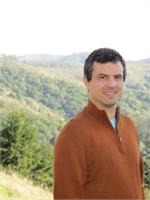 Chase Bossart
Chase Bossart is a long time student of Mr. TKV Desikachar and is a Krishnamacharya Healing and Yoga Foundation certified Yoga Teacher Trainer. A long time meditator, Chase has a clear, down-to-earth communication style and strong theoretical understanding. Currently, Chase is the Director of Yoga Well Institute in San Francisco.
read more
We are currently holding classes on-line only.
Once appropriate we will continue live classes at:

CMA (Center for Martial Arts)
2122 Encinitas Boulevard, Ste 101 [Map]
Encinitas, CA 92024 U.S.A.
andrewh@joisyoga.com, juliet@joisyoga.com
Starting Address: