Class Schedule
Class Prices
Monthly Unlimited Passes
Class Passes
Single Classes

Monthly Unlimited Auto-Pay (3 mth min) - $155
Regular monthly unlimited - $175
Online Zoom class only pass - $80
Live classes only pass - $95
Those students with financial hardship should contact Andrew to discuss a lower fee or waiving of payment (andrewh@joisyoga.com)
Continuing to pay the regular rate will help Jois Yoga to remain viable at this time.

  10 classes 2 month expiry:
Single live class $20 Single Online class $10
Monthly Auto-pay requires a 3 month minimum commitment. Please see Andrew or Julie in class if you would like to set this up.
Encinitas Events
Teachers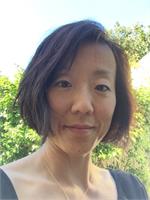 Julie Choi Trepkau
Julie's love of movement began with dance lessons at age 4, and her first encounter with yoga was in 1992 as a student of art history at Columbia University in New York City. After completing an MSc at The London School of Economics and Political Science, she moved to Hong Kong to put her degrees…
read more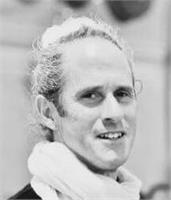 Andrew Hillam
Andrew's dedicated study of Ashtanga Yoga began in 1994 while at Adelaide University pursuing a degree in Music Performance.Since 2001 he has travelled yearly to Mysore, India, to study with Guruji and Sharath at KPJAYI and has been granted Advanced A Certification. He continues to return regularly to study at KPJAYI with Sharath as well…
read more
Moon Days
No yoga classes at the Encinitas Yoga Shala on the following Moon days:
2020 Moon Days
Pūrṇimā = Full Moon
Amavasya = New Moon
June Sat 20 Amavasya
July Sat 4 Pūrṇimā
July Mon 20 Amavasya
August Mon 3 Pūrṇimā
August Tue 18 Amavasya
September Tue 1 Pūrṇimā
September Wed 17 Amavasya
October Thu 1 Pūrṇimā
October Fri 16 Amavasya
October Fri 30 Pūrṇimā
November Sat 14 Amavasya
November Sun 29 Pūrṇimā
December Mon 14 Amavasya
December Tue 29 Pūrṇimā
Please read about why we don't practice on moon days