Andrea Werner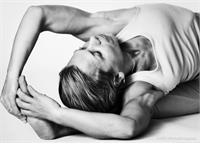 Andrea's journey with yoga began in 1996 while in college at UCSB. She truly felt like she had arrived "home" after taking her first yoga class and has maintained a daily practice ever since. In 1999 she took her first (of many) trips to Mysore, India where she studied extensively with the Jois family and is honored to have received Level 2 Authorization to teach Ashtanga Yoga by the late Shri K. Pattabhi Jois.
Andrea is also a Licensed Acupuncturist and Herbalist with a private practice in Encinitas. She is on faculty at the Natural Healing Institute (NHI) in Encinitas where she teaches shiatsu massage.
Andrea loves to play in nature whether it be on the sand, in the surf, or high up on the rocks. She is blessed to be the mother of two amazing young girls who continue to be her greatest teachers.