Ashtanga and Ayurveda Retreat at SwaSwara, Gokarna, India 8-15 October
October 8-15, 2019
Jois SWASWARA ECO RESORT, GOKARNA, INDIA
About
Ashtanga Yoga Retreat at SwaSwara, Gokarna, India
8-15 October 2019
with KPJAYI Certified instructor Andrew Hillam
An eight day and seven night all inclusive Ashtanga Yoga Retreat at the very special SwaSwara Eco Resort 
The retreat begins on the auspicious day of Vijaya Dashami, one of the most important days in the Hindu calendar celebrating the victory of light over darkness and the awakening of spiritual knowledge within.  The retreat will focus on the integration of all the elements of ashtanga yoga practice as well as yoga philosophy, chanting and satsang. Andrew's yoga program will be complemented by Ayurvedic meals, consultation and abhyanga treatments. 
SwaSwara Eco Resort was chosen for its specialisation in holistic treatments and its stunning setting in the natural environment of pristine South Indian coastal forest. SwaSwara Eco Resort is the perfect place to deepen all aspects of your Ashtanga practice and reconstruct your body, mind and spirit, creating balance and harmony within.
Full details can be found on Andrew's website. There is an early bird discount for participants who register and pay by 30th June 2019. Retreat pricing is here.
About The Teacher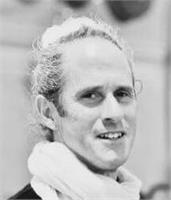 Andrew Hillam
Andrew's dedicated study of Ashtanga Yoga began in 1994 while at Adelaide University pursuing a degree in Music Performance.Since 2001 he has travelled yearly to Mysore, India, to study with Guruji and Sharath at KPJAYI and has been granted Advanced A Certification. He continues to return regularly to study at KPJAYI with Sharath as well…
read more