Daily Āditya Hrdayam Chanting – online
Sunday March 22 indefinitely
Jois ONLINE
Workshop fee: $Free
About
The Āditya Hṛdayam is found in the Yuddha Kāṇḍam (the book of war) of the famous epic the Rāmāyana. Rāma is in the heat of battle with the evil Rāvaṇa and is unable to defeat him. Finally Sage Āgastya comes to Rāma and tells him that he must chant the Āditya Hṛdayam three times and only then he will be able to find within himself what is necessary to conquer Rāvaṇa.
Chanting of the Āditya Hṛdayam is said to overcome all obstacles, all fears, cure all ailments and bring perfect health. It helps us to face all situations with equanimity.
Join Andrew Sundays to Friday mornings for one month and learn to chant the Āditya Hṛdayam. Starts this Sunday 3/22 from 7.00 – 7.25am and weekdays from 6.00 – 6.25am (Moon Days at 7.00am) for one month. This is the perfect preparation for our asana practice each morning.
 You will receive an email confirmation as well as details on how to join the webinar. You will also receive email reminders one day and also one hour prior to each session.
email for more information: andrewh@joisyoga.com
About The Teacher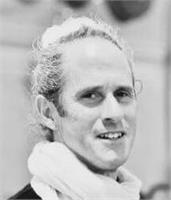 Andrew Hillam
Andrew's dedicated study of Ashtanga Yoga began in 1994 while at Adelaide University pursuing a degree in Music Performance.Since 2001 he has travelled yearly to Mysore, India, to study with Guruji and Sharath at KPJAYI and has been granted Advanced A Certification. He continues to return regularly to study at KPJAYI with Sharath as well…
read more