Morning Intro to Mysore Ashtanga
September 4 to October 1
Jois ENCINITAS,
We are currently holding classes on-line only.
Once appropriate we will continue live classes at:
CMA (Center for Martial Arts)
2122 Encinitas Boulevard, Ste 101 [
Map
] Encinitas, CA 92024 U.S.A.
andrewh@joisyoga.com
,
juliet@joisyoga.com
Workshop fee: $150.00
About
This is in introductory course to the foundational aspects of Ashtanga Yoga. Students new to Ashtanga Yoga will be equipped with the essential aspects of Ashtanga necessary to begin a lifelong yoga practice.
You will be taught all the important aspects of the Ashtanga Mysore practice including posture, breathing, gazing, vinyasa and bandhas, beginning with Sun Salutations in the first class and progressing through the beginning of the Primary Series sequence. Each participant is taught in a manner appropriate to their capacity. This course covers the essential elements of Ashtanga Yoga with led, workshop-style classes as well as Mysore classes, giving you detailed instruction in the Mysore style environment. It will equip you with the foundation you need to join Jois Yoga's Mysore program.
The first two weeks will introduce the essential elements of Ashtanga Yoga explained in simple terms. Each session also includes a 45 minute guided on-the-mat-practice, introducing yoga postures that are the foundation for Ashtanga yoga. Subsequent classes will build on what you have learned, include detailed instruction of all elements of the Ashtanga practice as well as new materials, and transition you to the traditional format of a Mysore style practice.
The course runs for four weeks and meets three times a week. Mondays and Wednesdays at 9.30am for one hour and Sundays at 9.00 ( 9/10, 9/17, 9/24 & 10/1.)
The course will be taught by Andrew Hillam, Certified to teach Ashtanga by KPJAYI in Mysore, India (kpjayi.org.)
About The Teacher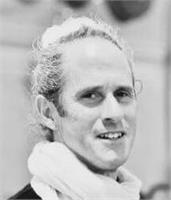 Andrew Hillam
Andrew's dedicated study of Ashtanga Yoga began in 1994 while at Adelaide University pursuing a degree in Music Performance.Since 2001 he has travelled yearly to Mysore, India, to study with Guruji and Sharath at KPJAYI and has been granted Advanced A Certification. He continues to return regularly to study at KPJAYI with Sharath as well…
read more
We are currently holding classes on-line only.
Once appropriate we will continue live classes at:

CMA (Center for Martial Arts)
2122 Encinitas Boulevard, Ste 101 [Map]
Encinitas, CA 92024 U.S.A.
andrewh@joisyoga.com, juliet@joisyoga.com
Starting Address: