Ongoing online class offerings by Jois Yoga
About
We will be continuing all of our classes online for now. Additionally,  the building housing Jois Yoga Shala is under renovation during the month of May. We hope to able to share a re-opening timetable in the not so distant future.
Daily Online Mysore and Led Classes
We are offering daily online Mysore and Led Classes to all Jois Yoga Students. If you are not a Jois Yoga Student please contact Andrew (andrewh@joisyoga.com) to see if there is space available in class (We can only have a limited number of students on screen at one time).
Other On-line Offerings during the closure – 
During the closure we are also offering several other on-line classes for students, including Beginners Courses, Chanting Classes (Yoga Sutras and Bhagavad Gita) and Philosophy Classes. These classes are free, although we welcome offerings of donations to help keep us viable throughout this time. (Please contact andrewh@joisyoga.com if you are attending and would like to contribute something for these classes.)
Please check the events page to see what classes are happening.
Keep Practicing – 
Yoga practice, and particularly the Ashtanga practice is a great tool for us always. Now is a more important time than ever to use practice that we have nurtured to maintain a strong immune system, reduce stress and keep ourselves in the best physical, mental and emotional condition that we can. Andrew and Julie are happy to answer any questions regarding maintaining a healthy home practice.
Stay safe and sending much love to all
About The Teachers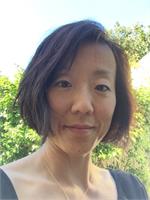 Julie Choi Trepkau
Julie's love of movement began with dance lessons at age 4, and her first encounter with yoga was in 1992 as a student of art history at Columbia University in New York City. After completing an MSc at The London School of Economics and Political Science, she moved to Hong Kong to put her degrees…
read more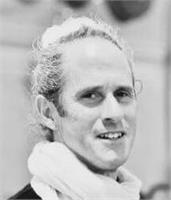 Andrew Hillam
Andrew's dedicated study of Ashtanga Yoga began in 1994 while at Adelaide University pursuing a degree in Music Performance.Since 2001 he has travelled yearly to Mysore, India, to study with Guruji and Sharath at KPJAYI and has been granted Advanced A Certification. He continues to return regularly to study at KPJAYI with Sharath as well…
read more