Danielle Burger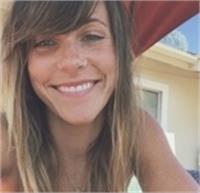 Danielle has been practicing the Ashtanga Vinyasa Yoga system in the lineage of Sri K Pattabhi Jois for 11 years, continuously expanding her awareness of all that this method has to offer. As a former athlete flexibility was a major challenge for Danielle, but her patience, dedication and love of the practice transformed her not only physically, but emotionally and spiritually as well. The Ashtanga system has brought so much light and awareness into her life that she knew she wanted to share this with others.
Danielle has traveled to Mysore, India for several extended stays where she had the privilege of studying with R. Sharath Jois, the grandson of Sri K. Pattabhi Jois and Saraswathi Jois at the Ashtanga Yoga Institute (KPJAYI). After several trips to KPJAYI, Danielle was blessed to receive her Authorization to teach from R. Sharath Jois. She continues to make annual trips to deepen her knowledge and understanding of the practice as well as strengthen her connection to her teacher. During her time there she also studied Sanskrit, chanting and philosophy with Laxmish Bhat at KPJAYI, Dr. MA Jayashree and Professor Narasimha.
Danielle is a Registered Yoga Alliance teacher and is continuing her education as a student of yoga which extends to all facets of her life. She is a devoted mother and applies all the subtle aspects of yoga that she has learned towards raising her son. She is a dedicated instructor and a devoted student of yoga, embodying the spirit through its physical expression.